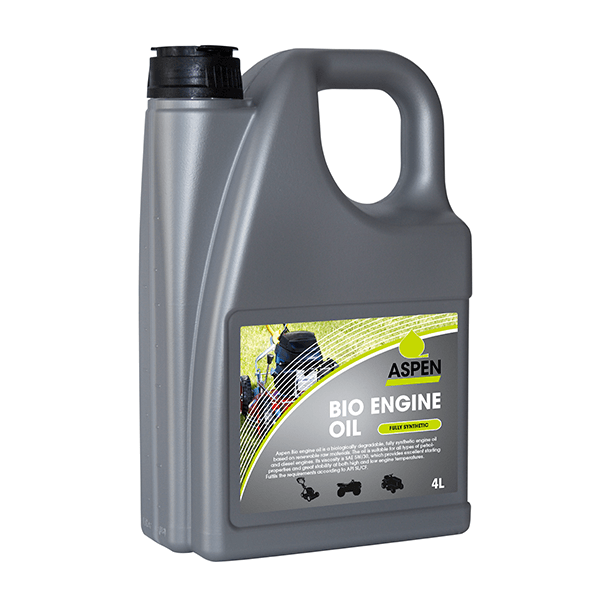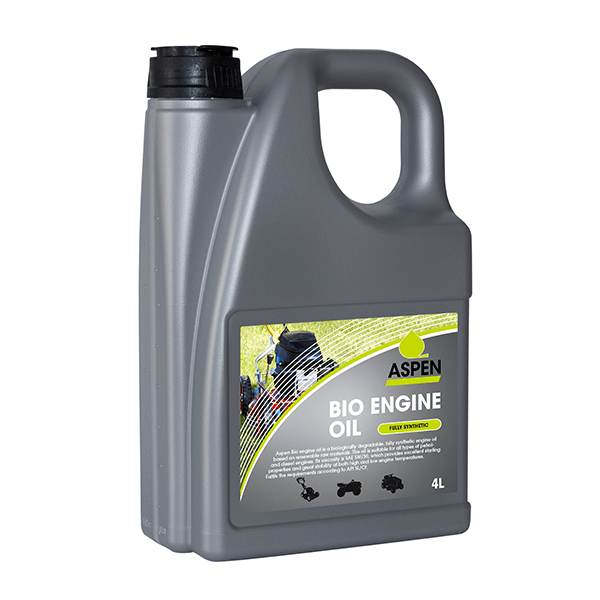 Aspen Bio Engine Oil
A bio engine oil suitable for all kinds of petrol and diesel engines
Aspen Bio Engine Oil is a biologically degradable, fully-synthetic engine oil formulated based on renewable raw materials. It is suitable for all kinds of petrol and diesel engines. A viscosity of SAE 5W/30 provides excellent starting capacity and high stability regardless of whether your engine is hot or cold, all year round.
Aspen Bio Engine Oil fulfils the strict requirements imposed by the American Petroleum Institute (API) in the USA and its European counterpart, ACEA. Aspen Bio Engine Oil is classified as non-toxic, and all the substances it contains will break down naturally.
This product is available in 1, 4, 25 or 200-litre packages.
Contact us if you have any further questions.
Uses

Downloads
Units
Sold in 1, 4, 25 and 200-litre packaging.