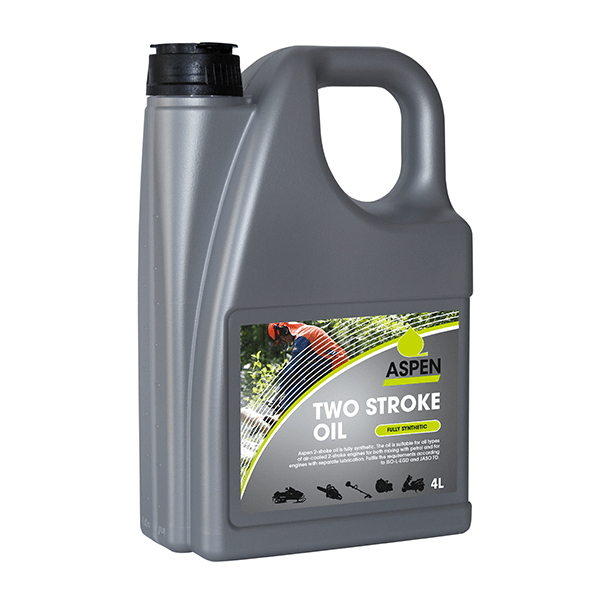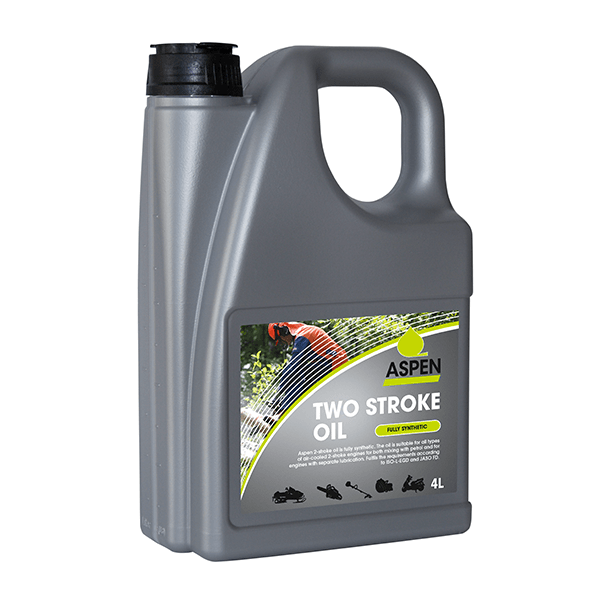 Aspen Two Stroke Oil
Engine oil for air-cooled two-stroke engines
Aspen Two-Stroke Oil is a fully-synthetic engine oil for all kinds of air-cooled two-stroke engines. It can be used for premixing with petrol when an oil content of greater than two per cent is required, as well as for engines lubricated via a separate oil sump.
Aspen Two-Stroke Oil is developed especially for heavy-duty usage of two-stroke engines within forestry, gardening and other contexts, with chainsaws, clearing saws or other machines that are often started cold. The oil offers low smoke development and ash content, and is sold in packages of 1, 4 and 25-litres.
Contact us if you have any further questions.
Uses

Downloads
Units
Sold in 1, 4 and 25-litre packaging.