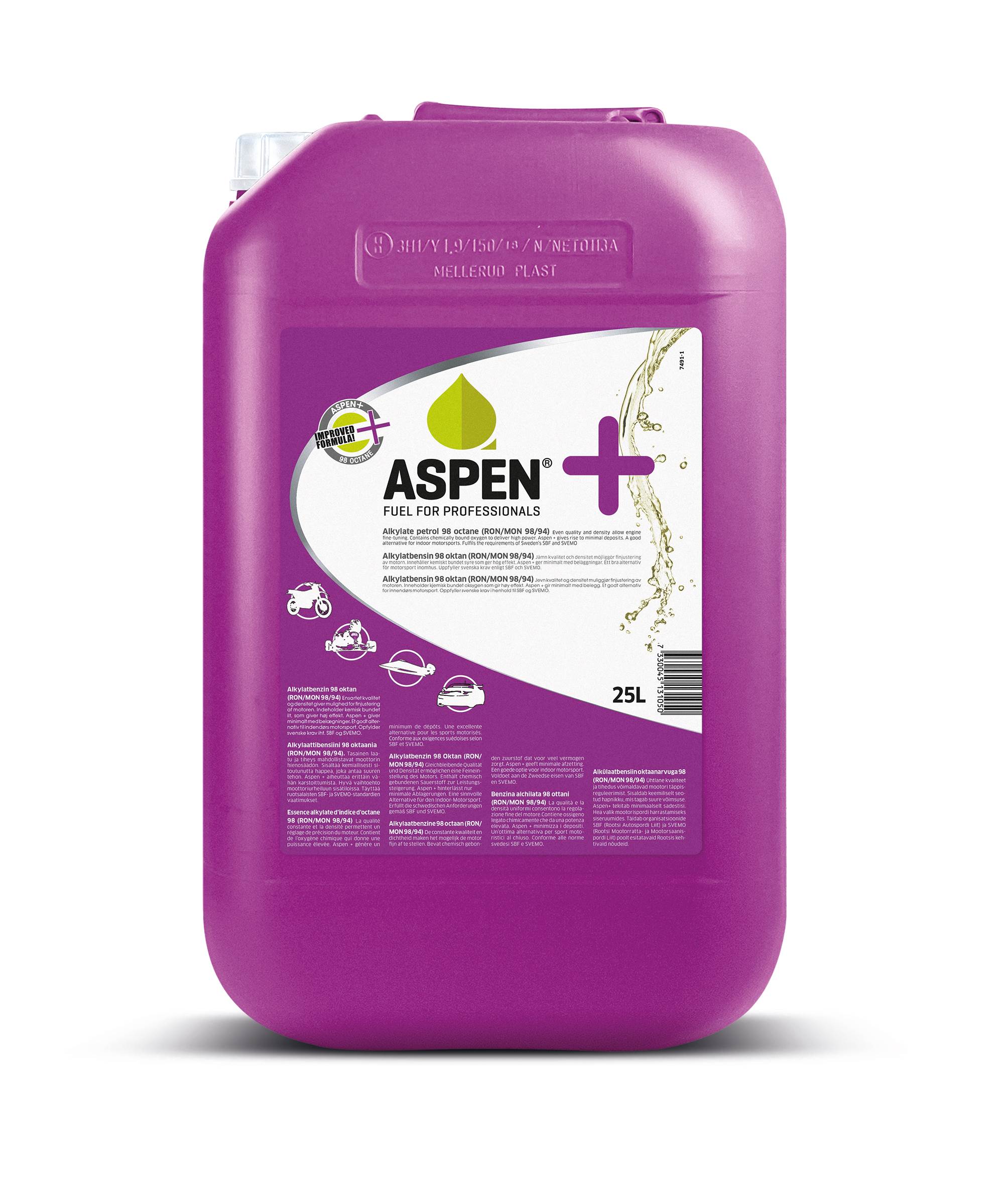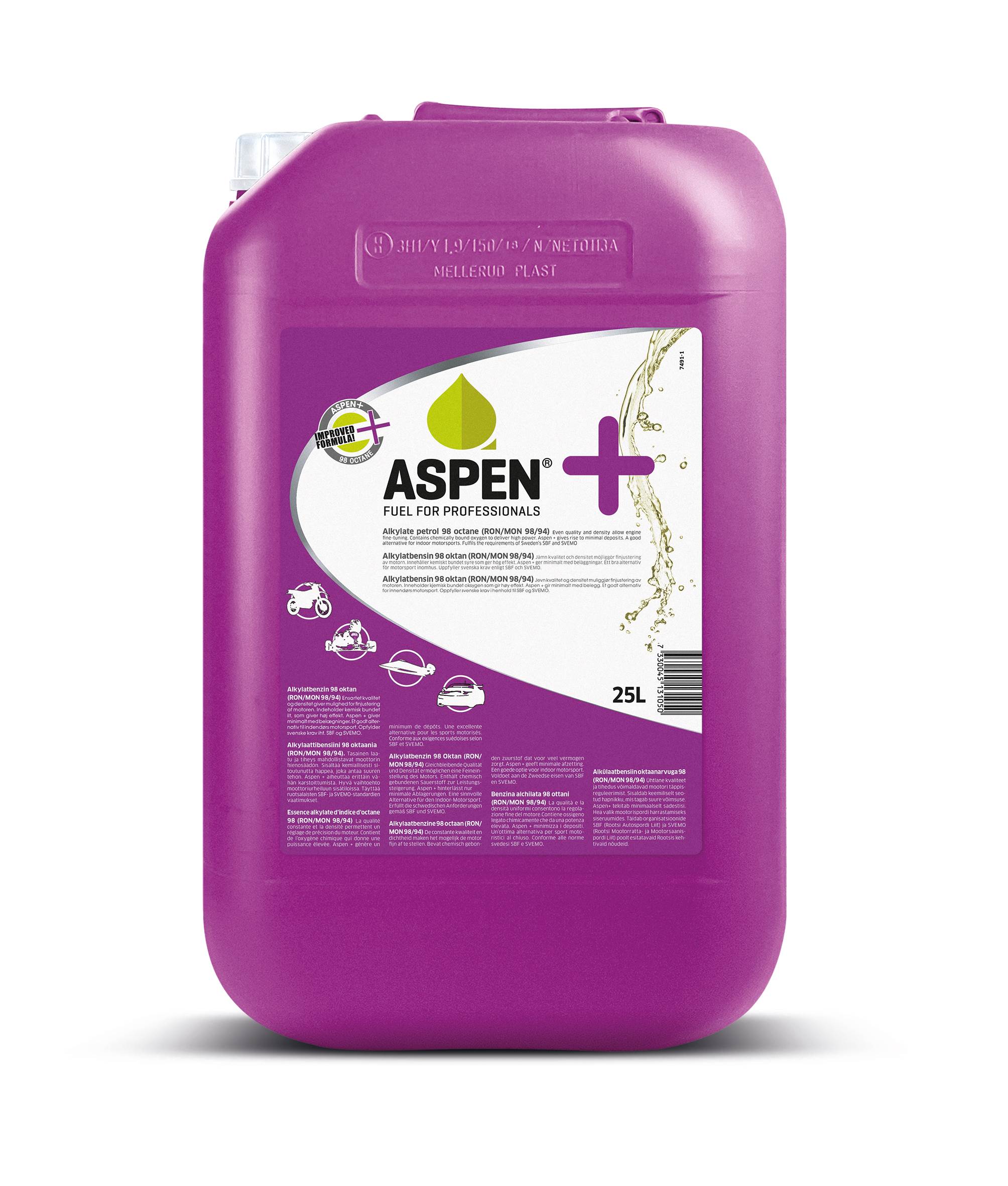 Aspen+
A special fuel for sports and standard engines
Aspen+ is a high-octane alkylate racing petrol for those looking for maximum performance. It can be used in cars, motorbikes, go-karts and boats. It will leave your engine cleaner and lasting longer. The risk of engine knocking will be reduced, and this fuel is better for both the air and water.
Aspen+ is an excellent choice for motorsports and standard engines where the best possible performance is required. The exhaust fumes produced are cleaner, with less smoke and odour. The fuel also produces less in the way of vapours, and what it does produce is gentler, as the fuel is virtually free of benzene, toluene, sulphur and other aromatic hydrocarbons. This makes it a great alternative for indoor
motorsports.
Aspen+ is available in 25-litre containers or in 200-litre drums.
Not sure which fuel your engine requires? Click here for more tips and advice.
Contact us if you have further questions.
Uses

Downloads
Units
Sold in 25 or 200-litre containers.