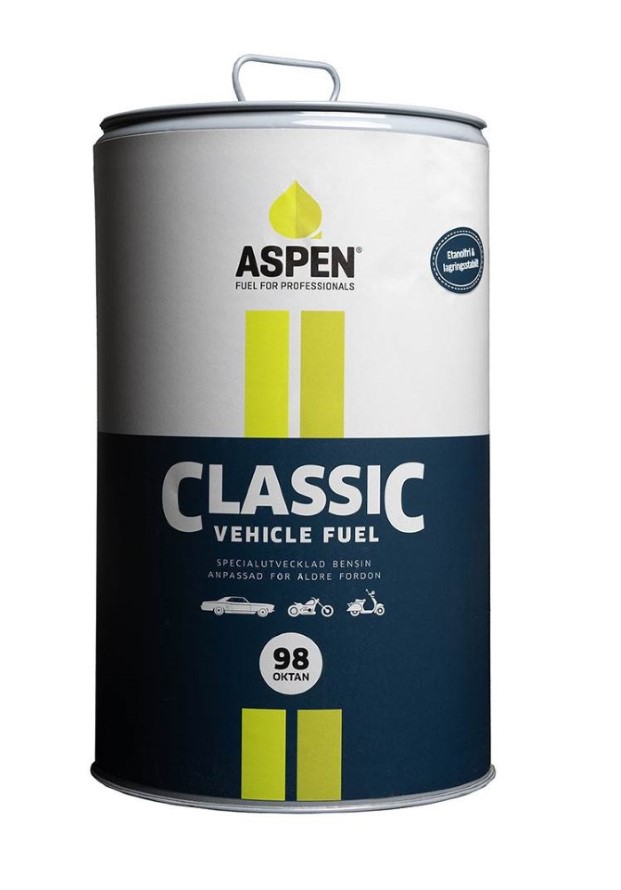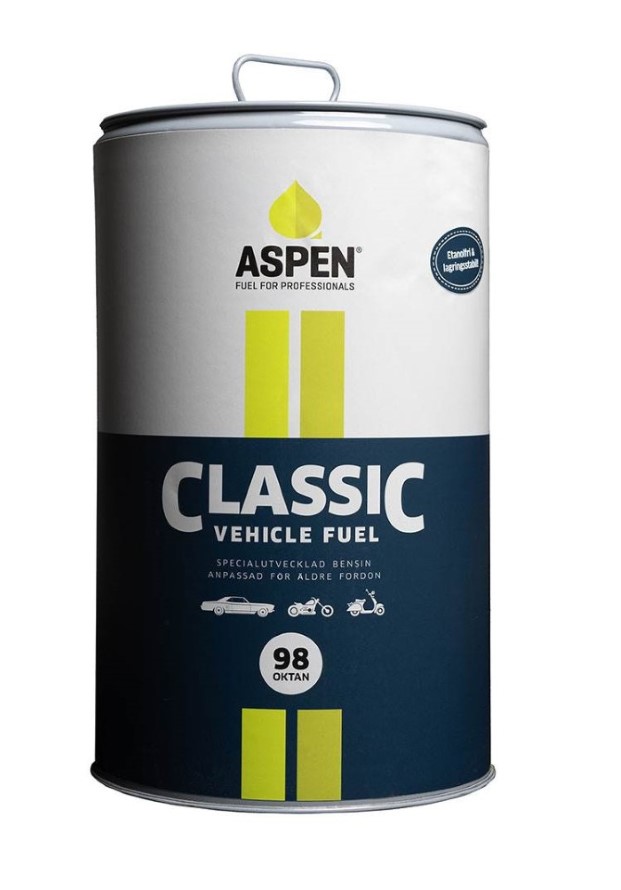 Aspen Classic Vehicle Fuel
Petrol for vintage vehicles
Aspen Classic Vehicle Fuel is the petrol for those who want to take care of their vintage vehicle. By offering a fuel that is as stable as possible during long storage periods, we give you pride and joy the best possible protection during the long winter months.

The petrol is ethanol-free and mixed with carefully selected components. The amount of hazardous substances such as benzene and aromatics is reduced compared to regular petrol. The tendency of regular petrol to boil and create vapour lock is minimised. Through careful quality control and a precise specification, Aspen Classic Vehicle Fuel achieves the consistent quality that is so important for carbureted engines. A well-tuned engine has optimal combustion and produces fewer emissions.

Aspen Classic Vehicle Fuel is 98-octane and meets the technical standard EN 228, which most car manufacturers recommend. The product is of course also suitable for motorcycles, mopeds, petrol-powered vintage tractors and other enthusiast vehicles.
Contact us if you have any further questions.
Uses

Downloads
Units
Sold in 25-litre drums.